You Need a DWI Lawyer Experienced in the Howell Township Municipal Court?
Peter Lederman is a seasoned and experienced attorney in DWI defense. He has been defending DWI cases in the New Jersey for well over 35 years. And, Mr. Lederman's success record of experience in defending DWI charges in Howell Township flows out from that expertise. Experience is the vital key to selecting a lawyer regarding DWI cases.
It is critical to understand that experience as a DWI lawyer exceeds the fundamentals of law; your attorney must know the intricacies of the local court, in this case, the Howell Township, New Jersey Municipal Court. That level of expertise and client care is exactly what Mr. Lederman provides.
The Howell Township Court Looks at Numerous Options in DWI Cases
You may not be aware that the Municipal court will consider a range of case options in a DWI case. For example:
Impose mandatory fines
Decide on Surcharges
Assign Community service
Rule on Interlock devices
Suspension of driver's license
Permanent records of conviction
Mandatory jail time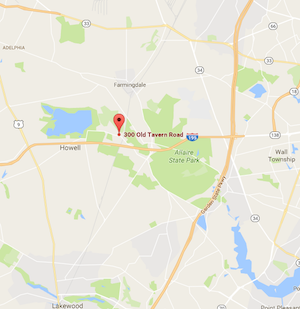 Howell Township Municipal Court
*Located at the Police Department, NOT the Route 9 Township Municipal Building
300 Old Tavern Road (Route 9)
Howell Township, New Jersey 07731
(732) 938-4848
Howell Township Court DWI Penalties can be Severe
The state of New Jersey views driving under the influence (or DWI) quite seriously. The court in Howell Township can impose harsh penalties on those who are charged with DWI. For instance, driving under the influence of intoxicants or with a blood alcohol concentration (BAC) of 0.08% or higher, you will be cited for (DUI). If you are under 21 years old the legal limit is 0.0.01%. For CDL drivers the limit is 0.04%.
Your clear logical choice
Contact Our DWI Attorneys for Your DWI/DUI Defense
Call 732-414-0300