The DWI defense team in the law firm of Lomurro Law, has access to the firm's attorneys who devote themselves to the firm's core principles: being the best-qualified lawyers in their areas of practice.

The attorneys on the DWI defense team endeavor to provide the highest level of representation while assisting those charged with DWI/DUI through the litigation process. In addition to DWI cases the legal team is involved in the reform of the Municipal Courts of New Jersey and the laws as they relate to Driving While Intoxicated and related offenses.

Our DWI defense team also participates in sharing information via: articles, videos, presentations, legal education seminars, and papers to educate New Jersey lawyers on how to best represent defendants in DWI cases.
Meet Peter Lederman and Learn About the Defense Process
Meet Peter Lederman and Learn About the Defense Process
Meet Peter Lederman and Learn About the Defense Process
Third and Subsequent Offenders for DWI
Third and Subsequent Offenders for DWI
Third and Subsequent Offenders for DWI
"How To Win a Case" Strategy with Peter Lederman
"How To Win a Case" Strategy with Peter Lederman
"How To Win a Case" Strategy with Peter Lederman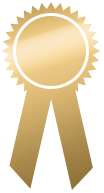 Peter Lederman awarded the 2020 Municipal Court Attorney of the Year by the New Jersey State Bar Association
EXPERIENCED, DEDICATED, PROVEN RESULTS, AWARD WINNING
732-261-1653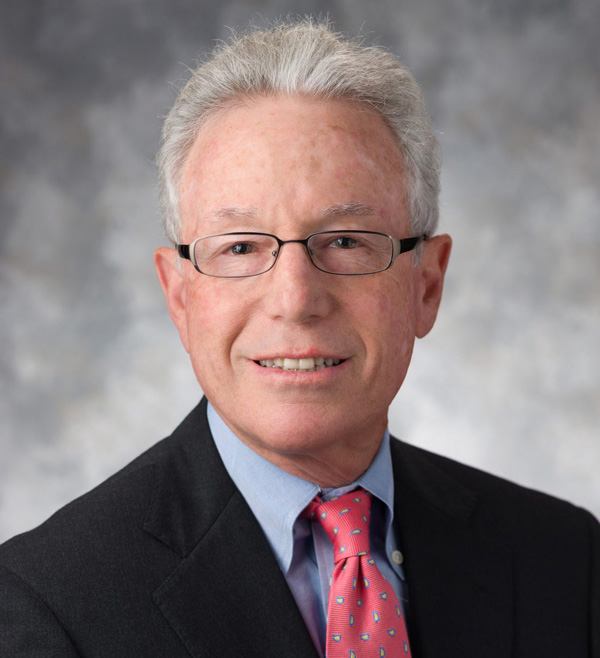 When you get stopped for a DWI, it's a lot worse than you think.  You need someone who has experience, a proven record and dedication to his clients.
Peter Lederman has been moving through the confusing maze of DWI Law for over 35 years.
He is a specialist in this area of the law.  He was Certified by the New Jersey Supreme Court as a Municipal Court Lawyer
Call Peter at 732-261-1653. Speak to him and you will find someone who gives his all for his clients. The phone call and consultation are free, so there is no obligation. Let him tell you all the scenarios and what you have to face.
Are you from Out of State? Fail a Field Sobriety Test?  Not your first DWI? Have a CDL? In the Military?
He is the first attorney you should call, but if you called another and it did not work out, call Peter and he can get you the outcome you should have gotten in the first place.
His clients rate him as "Phenomenal", "Outstanding Results", "Extremely Knowledgeable."  If you want that kind of service and the person "who will go the extra mile for you", Peter Lederman should be your attorney.
With over 5000 cases, he has argued every type of DWI case there is. When your back is up against the wall, you want someone with experience like Peter Lederman in your corner.
If you prefer, you can reach him via email at plederman@lomurrolaw.com.
Give him a call, he can explain all of your options and how they will represent you. It will be the best call you ever make.
What clients are saying about us

Passionate and Personal Attention.
Award Winning Super Lawyer. 100+ 5 Star Reviews.
"Peter lederman and his staff are the best. Mr lederman helped me beat a dui charge after an arrest and horrible crash. He was patient with me and my family. He spoke with me on multiple occasions decreasing my anxiety over my dui case. Everyone around me told me not even a lawyer can help me beat my case. Mr lederman is very kind and doesn't just care about beating someone's case, he also cares about the person understanding what they did wrong and sets up his client for not only a positive outcome with the dui case, but a positive outcome with the person understanding how not to repeat this behavior. His staff, Jessica and Noreen treated me and my family amazing. Both women were very patient and kind and made sure I understood what me lederman was doing. Not only did I beat my case and have dui charges dropped , but I learned from this horrible mistake only because of mr ledermans words. He is a great man. Thank you mr lederman for helping me change my life around and for getting my dui charges dropped."
"Peter Lederman is the best in the game. It's hard to make a choice of which attorney to hire when you get a DWI but from experience, I have no regrets and I'm glad I hired him for my case. He is extremely professional and experienced, well known, truly cares for his clients, and will do everything in his power to get you the best possible outcome for your case. I had my DWI dismissed because I hired Mr. Lederman. Don't think twice when you're in a predicament like this and give him a call. Thank you!!"
"Peter Ledderman represented me on a DUI case that could have very well ended up in a jail sentence. Under any regular representation I would have had to do some time. Mr. Ledderman was not regular representation, I think of him as the best of the best. The amount of time and effort he put into my case was beyond what I could have imagined. We got a successful result because he knows his stuff! His paralegal Jessica Walton was top level as well between her prompt communication and quality of service, I couldn't have asked for a better team. I highly recommend them if your looking to be represented by the best."
"Hey Peter,
Long time no talk. I just want you to see what you have done for me cause of you I'm not in jail and I have just got the most certs from MIT and now I'm in the Harvard BS-MS program. This was all possible cause of how you fought for me and made it possible for me to move forward. I just found out and I want to share this with you cause you have made this possible. When I do graduate from Harvard I will always know it's because you gave me a 2nd chance in life."
"I was faced with the greatest crisis of my life, a second DUI, along with 5 other serious charges. From the start, there was nothing my first lawyer could do to avoid a 2 year loss of license, 1 year interlock, classes, hefty fines, and loss of credibility. Peter was able to delay the case and ultimately force the prosecutor into a careless driving charge, dismissed the DUI, with no loss of license, because legal tactics which left the States case as a "house of cards". He has giving me a true new lease on life, which will not be squandered. God bless!"
"You have not only devoted your life to represent DWI defendants, but you have spent much time educating other lawyers. I just wanted you to know that we appreciate the commitment you have made"
New Jersey Super Lawyers and Rising Stars
No aspect of this advertisement has been approved by the Supreme Court of New Jersey. Selection for inclusion to the the Super Lawyer listing follows a 4-step selection process which is a comprehensive, good-faith and detailed attempt to produce a list of lawyers that have attained high peer recognition, meet ethical standards, and have demonstrated some degree of achievement in their field.
Click here for the full disclaimer
Avvo
No aspect of this advertisement has been approved by the Supreme Court of New Jersey. The Avvo Rating is their effort to evaluate a lawyer's background based on the information available in an attorney's Avvo profile. They create the rating using a model that considers information the lawyer has included on their profile in addition to information collected from public sources like state bar associations and lawyer websites. Any information that affects the Avvo Rating is visible in an attorney's profile. To learn more about the methodology,
visit the Avvo site
.
Best Lawyers
No aspect of this advertisement has been approved by the Supreme Court of New Jersey. The method used to compile Best Lawyers remains unchanged since the first edition was compiled more than 28 years ago. Lawyers are chosen for inclusion based solely on a vote of their peers. Listings cannot be bought, and no purchase is required to be included. In this regard, Best Lawyers remains the gold standard of reliability and integrity in lawyer ratings. For additional information on the selection process,
click here
.
Podcasts with Peter Lederman
Around Ocean County on WJRZ 100.1
Lisa Anderson's June 25th interview with DWI Defense Partner Peter H. Lederman
A great deal of helpful information was exchanged in an in-depth discussion on the reasons people drink and drive and the issues that need to be addressed to curtail the problem.
The program also aired on 95.9 WRAT.
Interview on WCTC AM Radio 1450
Hear Peter Lederman's on-air interview with Bert Baron, WCTC AM Radio 1450
He spoke with Peter on DWI concerns, including how to improve DWI legislation for those who have been charged.
Townsquare Tonight on Beach Radio
Radio Discussion on DWI, NJ Municipal Courts, & the Future
The program aired on Beach Radio WOBM AM 1160 and 1310 and also streamed on 92.7 WOBM.