If you are arrested for Driving Under the Influence in Manalapan, New Jersey? You need an experienced DWI lawyer in Manalapan Municipal Court system.

Manalapan Township is located in Western Monmouth County, New Jersey, and offers the suburban setting that has contributed greatly to its appeal. The community is only 15 miles from the Jersey Shore and 45 miles southwest of New York City.
The name "Manalapan" comes from a word in the Lenape word for "good land to settle upon." The Battle of Monmouth was fought in 1778 on land that is now part of the township, and Monmouth Battlefield State Park covers some 2,928 acres.
Manalapan attracts a great deal of traffic
Manalapan Township is close to beaches, offers handball courts, nine softball/baseball fields, basketball courts, tennis golf, a water park and more. This makes the township a bustling place of activities.
Manalapan Township holds an annual community celebration featuring rides, concerts, fireworks, and other activities at the Recreation Center with past performers including, Herman's Hermits, and Tommy James and the Shondells. Manalapan Township, New Jersey was rated the second-hottest town on the East Coast by Money magazine.
What you should know about DWI in Manalapan Municipal Court
Should you be arrested in Manalapan for DWI, you should immediately contact our DWI attorneys. The laws in New Jersey are quite complex when dealing with a DUI or DWI charges. Not to mention surcharges, points and other penalties given out by the Motor Vehicle Commission. Being arrested for a DWI is very serious, so don't settle on just any representation.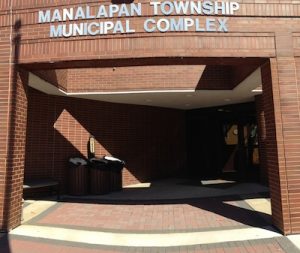 Manalapan Township
Municipal Court
120 Route 522 & Taylor's Mills Road
Manalapan, NJ 07726
732-446-6656
Contact Our DWI Attorneys for Your DWI/DUI Defense
Call 732-414-0300