When you Need a DWI Lawyer Experienced in the Bradley Beach, NJ DWI Court.
Peter Lederman has been defending DWI cases in New Jersey for well over 35 years. He is a seasoned and experienced attorney in DWI defense. Mr. Lederman's record of experience in defending DWI charges in Bradley Beach, NJ is outstanding. Experience is the vital key to selecting a lawyer regarding DWI cases.
According to legend, in 1679 in Bradley Beach, NJ, Captain William Kidd anchored his ship off what is now Sylvan Lake. While in anchored he buried his treasure somewhere on today's Brinley Avenue. The treasure has never been found.
By the 1920's, Bradley Beach became a very popular resort for tourists from New York and Philadelphia. The beachfront boasted several hundred changing rooms as well as two swimming pools and a number of stores Today, the year-round population is 5,000 – but it soars to 30,000 during the summer months. Bradley Beach maintains its reputation as a great Jersey Shore resort town. And the police department maintains that by diligent patrols and enforcing the laws.
Peter Lederman offers effective representation to protect the rights of clients in municipal court who have been accused of DUI/DWI. It is critical to understand that there is an advantage to you when your attorney know the intricacies of the local court, in this case, Bradley Beach, NJ. That level of expertise and client care is exactly what Mr. Lederman provides.
If you have been charged with a DWI in Bradley Beach, you'll want a lawyer familiar with the town's court system, and who can be an advocate for your rights. Peter Lederman has practiced his career in New Jersey, having handled a multitude of DWI cases and have often been able to have charges dismissed, amended to lesser criminal charges. The fact that you are charged with a DWI does not mean you've lost your rights.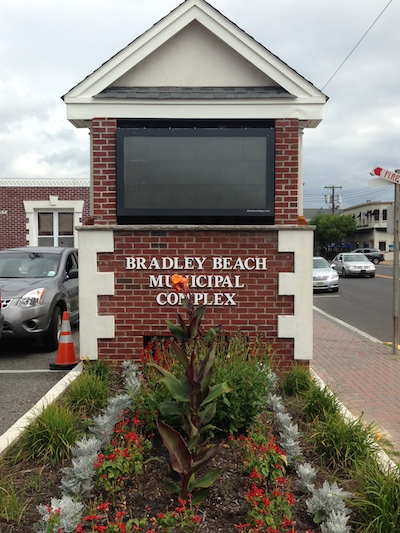 Bradley Beach Municipal Court Office
701 Main Street
Bradley Beach, NJ 07720
Phone 732-776-2999 ext 1045
Penalties can be severe
The state of New Jersey views driving under the influence (or DWI) quite seriously. The court in Bradley Beach can impose harsh penalties on DWI charges.
The Court Considers Numerous Options in DWI Cases
Some examples include:
Impose mandatory fines
Decide on Surcharges
Assign Community service
Rule on Interlock devices
Suspension of driver's license
Permanent records of conviction
Mandatory jail time
Your practical choice
For the reasons above if you are caught while driving under the influence, it is critical that you hire Peter Lederman as your DWI lawyer. There is no room to even think about going it alone. Contact Attorney Peter Lederman for your DWI defense in Bradley Beach, NJ court system.
Contact Our DWI Attorneys for Your DWI/DUI Defense
Call 732-414-0300