When charged with DWI/DUI in the Atlantic Highlands you need an experienced DWI attorney
The Atlantic Highlands is a beautiful town located on the water and in the hills  – one of the  highest headlands in NJ –  Mount Mitchill
. With a waterfront, a great walkable town, and a
 major NJ/NY commuter ferry system this town is quite busy! Numerous events such as a Summer Concert Series draw in crowds to Atlantic Highlands' harbor area. It is also noted for its historic Victorian buildings and walking tours.
Traffic can be congested and the police are vigilant to look for those driving under the influence. Driving while intoxicated will not be tolerated in Atlantic Highlands. If charged with a DWI, you need THE DWI DEFENSE TEAM at Lomurro Law to handle your case for expert representation.
With well-seasoned experience defending DWI cases, THE DWI DEFENSE TEAM of lawyers from the law firm of Lomurro Law can represent you. Make contact immediately if you are facing Driving While Intoxicated (DWI) charges in Atlantic Highlands. You'll want an attorney who is well versed in DWI cases and in the court for such charges.
Atlantic Highlands Municipal Court
The Municipal court in Atlantic Highlands, New Jersey may impose a host of judgments. You may not be aware that the Municipal court will consider a range of case options in a DWI case. For example:
Impose mandatory fines
Decide on Surcharges
Assign Community service
Rule on Interlock devices
Suspension of driver's license
Permanent records of conviction
Mandatory jail time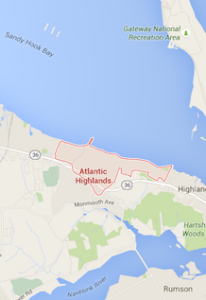 Atlantic Highlands and Highlands Municipal Court
100 First Avenue
Atlantic Highlands, NJ 07716
732-291-3225

The state of New Jersey takes driving under the influence (DUI or DWI) very seriously and has imposed harsh penalties on people who break the law. If you are caught driving under the influence of intoxicants or with a blood alcohol concentration (BAC) of 0.08% or higher, you will be cited for (DUI). If you are under 21 years old the legal limit is 0.0.01%. For CDL drivers the limit is 0.04%.
The laws in NJ are quite complex when dealing with a DUI or DWI charges. Not to mention surcharges, points and other penalties given out by the Motor Vehicle Commission.
Contact Our DWI Attorneys for Your DWI/DUI Defense
Call 732-414-0300